Payment Options
We accept the following payment methods:
Visa
Mastercard
Discover
American Express
Diners Club
Cash

Substitution Policy
Occasionally, substitutions may be necessary to create your bouquet due to the availability of certain flowers in various parts of the country. Care is taken to maintain the style, theme and color scheme of the arrangement, using flowers of equal value. Additionally, the substitution of certain keepsake items may be necessary due to increased demand, especially during major holidays. In single-flower arrangements, such as an all rose bouquet, or orchids, we will make every attempt to match the flower type, but may substitute with another color.
Return Policy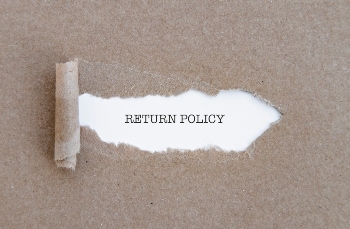 Abbott's Florist takes great pride in properly handling the fresh products that we import from all around the globe. Understanding that each flower requires its own unique care, you can rest assured that our customers receive only the freshest flowers that have met our exceptionally high standards of quality. From the moment flowers are cut from the living plant, they are subject to variable conditions such as weather, placement, air quality, watering, and general care. Understanding that flowers are a product of nature, their development will differ greatly based on care and handling.
At Abbott's Florist, we design our bouquets with care and attention to detail, and each order is double-checked for quality control and accuracy before they leave our shop for delivery, but sometimes mistakes can happen. If for any reason you are not happy with the product received and wish for a replacement or refund, the item(s) must be returned to Abbott's Florist within 36 hours. Due to the perishable nature of fresh product, plants, flowers, and all the factors and variable conditions that affect lifespan, we are not able to offer a guarantee or refund after that time. Acceptance of our products at the time of drop-off or pick-up is considered proof of customer satisfaction and order fulfillment in its entirety, representing what was ordered, as stated on the receipt.
We hope you love your flowers as much as we do, but if for ANY reason we have not met or exceeded your expectations we hope to hear from you as soon as possible. Please call our customer service department at (217) 352-9616 and let us know the details.